Catering and Beverage
Catering
Proof of the Pudding stands as Atlanta's top-tier catering company and takes pride in being the primary caterer for the Thalia N. Carlos Hellenic Community Center. We excel in curating exceptional events, whether for large corporate gatherings or intimate social occasions.
Our diverse menu offerings encompass cocktail buffets, seated breakfasts, luncheons, dinners, and an array of hot and cold hors d'oeuvres. Our culinary options range from continental gourmet delicacies to beloved southern classics. Whatever the event or occasion, Proof of the Pudding can craft a tailored menu to suit your needs, encompassing low-fat, low-salt, vegetarian items, and a variety of fun and innovative menu choices.
Moreover, alongside Proof of the Pudding, the Thalia N. Carlos Hellenic Community Center upholds a Preferred Vendor List.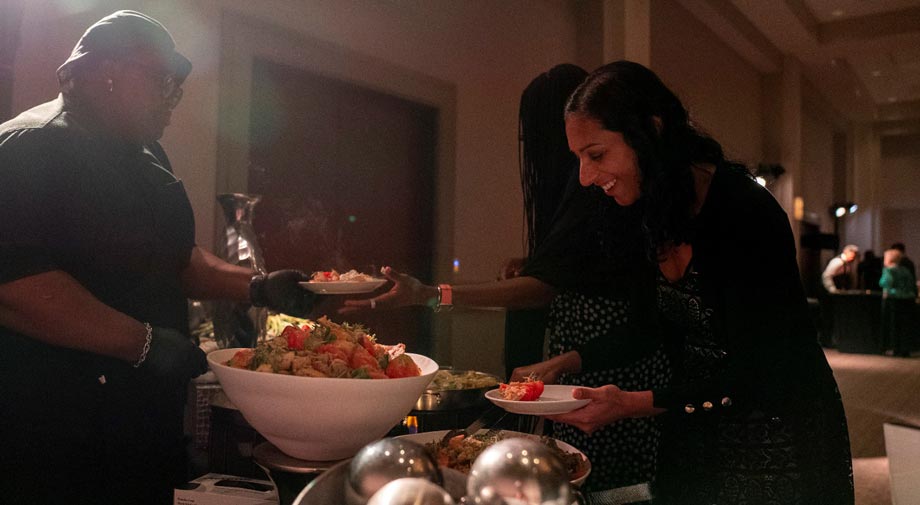 Beverage Service
Beverage Service Clients and renters of the venue have the ability to bring their own beer, wine, and liquor. Proof of the Pudding will manage the alcohol service through their skilled bartenders. Additionally, Proof of the Pudding will levy a "bar and beverage charge" to cover glassware, mixers, sodas, bar fruit, and ice necessary for the client's or renter's bar.
The provision of Bar Service Personnel is based on a ratio of one bartender per 75 guests. For events where alcohol is offered, Security Personnel are mandatory.